Mirchi Love Telugu Radio
Love Songs 24x7!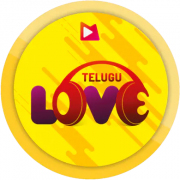 Audio stream for this station is not available in internet
Language: Telugu.
Genre: Love Songs.
Radio Mirchi Love FM is the best Indian telugu online music radio station. Love Songs being the most popular in India romantic hits from the films produced by Tollywood play in the free live stream 24/7. Listen to the compositions of the best stars such as Rajesh Khanna, Ranbir Kapoor, Arijit Singh and many others. Plunge into the world of Mirchi Love radio!
First air date: 2016
Bitrate: 49 Kbps
Frequency: 104 FM
Country: India, Gujarat, Ahmedabad
Frequencies
Mirchi Love Telugu Radio broadcasts in the following cities on FM or AM:
Main Programs
Wake Up Dil 1 AM – 11 AM
Bollywood Karogi 11 AM – 1 PM
Love Inspector 2 PM – 5 PM
Sherya's Love Café 5 PM – 7 PM
Pyar Ka Pillow
Late Night Love Charger
Main RJs
RJ Goutham
RJ Yogi
RJ Hemangi
RJ Neha
RJ Varun