Nuke Radio Hindi Old Hits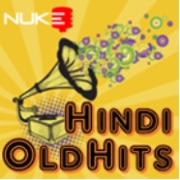 Bitrate: 64 Kbps
Country: India
State: Telangana
City: Hyderabad
Address: Muthineni Paradise 2-2-1167/11/A/3, Tilak Nagar, Hyderabad, Telangana - 500013
Official website: https://nukeradio.com
Language: hindi.
Nuke Radio Hindi Old Hits is an online station from Hyderabad (India). Listen to old songs and classic content in quality 64 Kbps in free live streaming.