Pehla Nasha Radio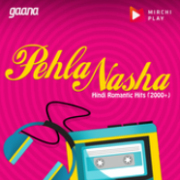 Rating:
/5 - votes
Language: hindi.
Genre: bollywood, Love Songs, indian music, pop.
Slogan: HIndi romantic hits (2000+)
Pehla Nasha Radio is an internet station with great content! Romantic melodies live from your favorite singers create a pleasant atmosphere! Many remember the world hits of 2000 to which they like to dance so much. Listen live to songs from Bollywood from famous singers in good quality, every day.