Air Rainbow 102.3 FM in Kochi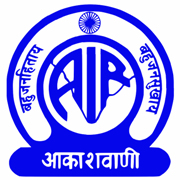 All India Radio Air Akashvani
Rating:
/5 - votes
Date: 1 February 1993
Frequency: 102.3 FM
Bitrate: 49 Kbps
Country: India
State: Kerala
City: Kochi
Address: Akashvani Bhavan, Parliament Street, New Delhi - 110001
Email: ddg@airbengaluru.com
Phone Number: +91-11-23421300
Language: malayalam.
Slogan
STATION OF THE NATION

Main RJs
RJ Ambika Krishna
RJ RAJESHCHANDRAN
RJ അയന വേണുഗോപാൽ
RJ MANU
Others radio of Kochi
Listen online to Air Rainbow 102.3 FM in Kochi (Kerala) in quality 49 Kbps. Broadcasting was opened in New Delhi (India) in 1 February 1993. At this station, for you, plays the best community, pop, classic, folk content in free live streaming.
Rainbow live radio
All comments