All India Radio AIR Bengaluru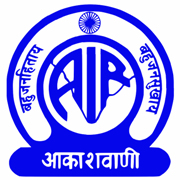 First air date: 2nd November 1955
Bitrate: 49 Kbps
Frequency: MW 612
Country: India
State: Karnataka
City: Bangalore
Address: RAJBHAVAN ROAD, BENGALURU, KARNATAKA, INDIA,PABX: 080 22268151/152/153 PIN – 560 001
Official website: https://www.airbengaluru.com/
Email: http://airbengaluru.com/contact-station-director-commercial-broadcasting-service/
Phone number: 080 222 68 697
Language: kannada.
All India Radio AIR Bengaluru is an online station from Bangalore (India). Broadcasting was opened in 2nd November 1955. Listen to news and talk content in quality 49 Kbps in free live streaming.