All India Radio AIR Jodhpur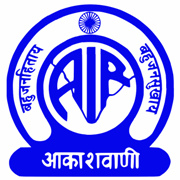 Bitrate: 49 Kbps
Frequency: AM 531
Country: India
State: Rajasthan
City: Jodhpur
Address: PB 607 Paoata 'C' Road JODHPUR 342006
Official website: http://allindiaradio.gov.in/
Phone number: 91 291 2545440-3
Language: hindi, international.
Cities of broadcasting
All India Radio AIR Jodhpur is an online station from Jodhpur (India). Listen to news and talk content in quality 49 Kbps in free live streaming.