All India Radio Air Churu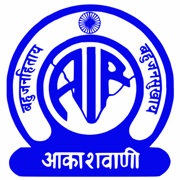 First air date: November 12, 1992
Bitrate: 64 Kbps
Frequency: 100.7 FM
Country: India
State: Rajasthan
City: Churu
Address: Churu- 331001
Official website: http://allindiaradio.gov.in/
Email: airchuru@gmail.com
Phone number: 01562-250968
Language: hindi.
Slogan
Bahujan hitay, Bahujan sukhay
Main Programs
First from 12:00 hrs to 15:00 hrs, and the second from 17:00 hrs to 23:10 hrs, Akashwani
Cities of broadcasting
All India Radio Air Churu is an online station from Churu (India). Broadcasting was opened in November 12, 1992. Listen to news and classic content in quality 64 Kbps in free live streaming.