All India Radio Air Telugu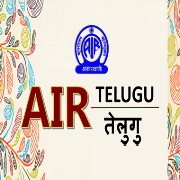 Genre: classic, talk, indian music.
First air date: 2002
Bitrate: 49 Kbps
Country: India
State: Delhi
Сity: New Delhi
Address: Akashvani Bhavan, Parliament Street, New Delhi - 110001
Official website: http://allindiaradio.gov.in
Email: ddg@airbengaluru.com
Phone number: +91-11-23421300
Language: telugu.
Cities of broadcasting
All India Radio Air Telugu is an online station from New Delhi (India). Broadcasting was opened in 2002. At this channel, for you, plays the best indian music, talk, classic content in free live streaming in quality 49 Kbps.