All India Radio Air Telugu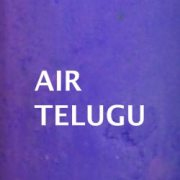 Language: Telugu.
Genre: classic, talk, indian music.
Air Telugu is the station of the state-owned All India Radio whose content consists of programs and broadcasts in the telugu language. District news and country news are broadcast. Several times a week there is a program where you can order songs in films by phone. Classical music, Health Hints, and Hyderabad, Visakhapatnam and Vijayawada music programs are regularly broadcast. Listen to Indian music and talk content in quality 49 Kbps in free live streaming.
First air date: 2002
Bitrate: 49 Kbps
Country: India, Delhi, New Delhi
Frequencies
All India Radio Air Telugu broadcasts in the following cities on FM or AM: