Amruthavarshini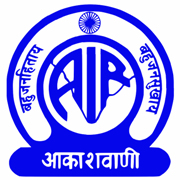 Genre: classic.
First air date: 2002
Bitrate: 128 Kbps
Frequency: 100.1 FM
Country: India
State: Delhi
City: New Delhi
Address: Akashvani Bhavan, Parliament Street, New Delhi - 110001
Official website: https://www.airbengaluru.com/
Email: ddg@airbengaluru.com
Phone number: +91 80 222 61 243
Language: english.
Cities of broadcasting
Amruthavarshini is an online radio station from New Delhi (India). Broadcasting was opened in 2002. Listen to classic content in quality 128 Kbps in free live streaming.