Radio Ananthapuri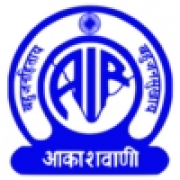 First air date: 2002
Bitrate: 128 Kbps
Frequency: 101.9 FM
Country: India
State: Kerala
City: Thiruvananthapuram
Address: Ananthapuri FM, Commercial Broadcasting Service, All India Radio, Thiruvananthapuram, 695 014
Official website: http://www.apfm.in/
Email: cbsairtvm@gmail.com
Language: malayalam.
Cities of broadcasting
Radio Ananthapuri is an online station from Thiruvananthapuram (India). Broadcasting was opened in 2002. Listen to talk and pop content in quality 128 Kbps in free live streaming.