AP9FM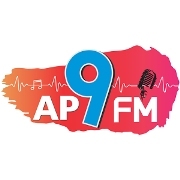 Genre: pop, dance, trance, indian music.
Bitrate: 64 Kbps
Country: India
State: Andhra Pradesh
Сity: Guntur
Address: 1st Lane Koritepadu, Vinayak Nagar, Guntur, Andhra Pradesh 522007
Official website: http://ap9fm.com/
Phone number: 9640-415-444
Language: telugu.
Listen to AP9FM online in quality 64 Kbps. Broadcasting was opened in Guntur (India). At this station, for you, plays the best indian music, trance, pop, dance content in free live streaming.