AR Rahman Radio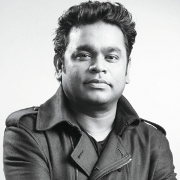 Rating:
/5 - votes
Language: Tamil.
Genre: bollywood, classic, dance, indian music.
Slogan: AR Rahman Fans Radio
The content of this radio station is dedicated to the work of A. R. Rahman. This is a famous Indian composer, singer, and music producer. The uniqueness of his work lies in the fact that he combines Indian classical music with electronic music, world music and traditional orchestral arrangements. This channel has a lot of musical hits that you will like! There are also daily programs on the air that tell about Tamil music, songs and the culture of the people for dear listeners.
Bitrate: 128 Kbps
Country: India
State: Tamil Nadu
City: Chennai
Email:

info@southradios.com

Official website:

https://southradios.com