AR Rahman Hindi Radio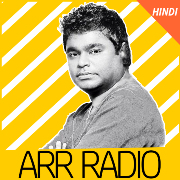 Rating:
/5 - votes
Language: hindi.
Genre: pop, classic, indian music.
Slogan: AR Rahman Fans Radio
AR Rahman Hindi Radio - this is another noteworthy station from the south radio collection. Song collections of the famous singer and composer Allahrakka Rahman are played on this channel. His compositions can be described as rhythmic, danceable and most melodic. He had a great influence on the film industry in India, and on the development of culture in the country. Every day, the best songs in good quality are on the air for dear listeners.
First air date: 2011
Bitrate: 128 Kbps
Country: India
State: Tamil Nadu
City: Chennai
Email:

info@southradios.com

Official website:

https://www.southradios.com