Radio BBC punjab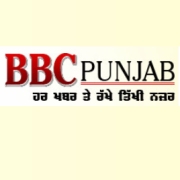 Bitrate: 48 Kbps
Country: India
State: Punjab
City: Langroya
Address: V.P.O Langroya (Saranah Wali Gali)
Official website: http://www.bbcpunjab.com
Email: news@bbcpunjab.com
Phone number: 3283827277
Language: punjabi.
Radio BBC punjab is an online station from Langroya (India). Listen to talk and classic content in quality 48 Kbps in free live streaming.