Radio BBC World Service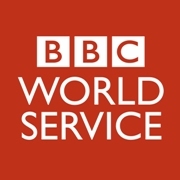 Genre: news.
Bitrate: 56 Kbps
Country: Great Britain
Сity: London
Address: Audience Relations Team, 1st Floor Brock House, 19 Langham Street, London W1A 1AA
Official website: https://www.bbc.co.uk/worldserviceradio
Email: worldservice@bbc.co.uk
Phone number: (+44) 020 7240 3456
Language: english.
Listen to Radio BBC World Service online in quality 56 Kbps. Broadcasting was opened in London (Great Britain). At this station, for you, plays the best news content in free live streaming.