Radio Bol Punjabi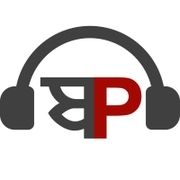 Genre: pop, the Love Songs, classic.
Bitrate: 128 Kbps
Country: India
State: Punjab
Сity: Mohali
Address: SCF: 53, Phase 2, Sector 54, Sahibzada Ajit Singh Nagar, Punjab 160055
Official website: http://www.bolpunjabi.com
Email: admin@bolpunjabi.com
Phone number: 700 945 7271
Language: punjabi.
Radio Bol Punjabi is an online station from Mohali (India). At this channel, for you, plays the best pop, classic, the Love Songs content in free live streaming in quality 128 Kbps.