Radio BongOnet Kobita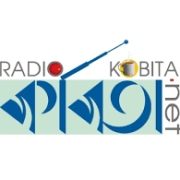 Genre: folk.
Bitrate: 128 Kbps
Country: India
State: West Bengal
Сity: Kolkata
Address: Brij Prasaran Pvt. Ltd., Radio BongOnet, 75, Block C, Bangur Avenue, Kolkata - 700 055
Official website: https://www.bongonet.net/
Email: radio@bongonet.net
Phone number: +91-33-40040882
Language: bengali.
Listen to Radio BongOnet Kobita online in quality 128 Kbps. Broadcasting was opened in Kolkata (India). At this station, for you, plays the best folk content in free live streaming.