Radio BongOnet MonoPhone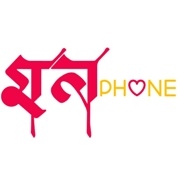 Genre: pop, the Love Songs.
Bitrate: 128 Kbps
Country: India
State: West Bengal
Сity: Kolkata
Address: Brij Prasaran Pvt. Ltd., Radio BongOnet, 75, Block C, Bangur Avenue, Kolkata - 700 055
Official website: https://www.bongonet.net/
Email: radio@bongonet.net
Phone number: +91-33-40040882
Language: bengali.
Listen to Radio BongOnet MonoPhone online in quality 128 Kbps. Broadcasting was opened in Kolkata (India). At this station, for you, plays the best pop, the Love Songs content in free live streaming.