Radio Brisvaani 1701 AM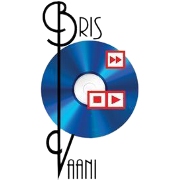 First air date: 1997
Bitrate: 64 Kbps
Frequency: 1701 AM
Country: Australia
State: Queensland
City: Seventeen Mile Rocks
Address: Radio 1701 AM Pty. Ltd Unit 5/17 Benronalds Street, Seventeen Mile Rocks, Oxley, Qld - 4075
Official website: http://www.brisvaani.com/
Email: brisvaani@brisvaani.com
Phone number: +61 433 771 701
Language: hindi.
Radio Brisvaani 1701 AM is an online station from Seventeen Mile Rocks (Australia). Broadcasting was opened in 1997. Listen to pop and classic content in quality 64 Kbps in free live streaming.