Radio City Fun Ka antenna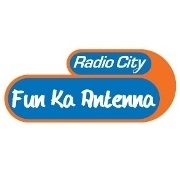 First air date: 2013
Bitrate: 96 Kbps
Frequency: 98.3 FM
Country: India
State: Maharashtra
Сity: Mumbai
Address: 5, RNA Corporate Park, Kala Nagar, Bandra (E), Mumbai – 400051
Official website: https://www.radiocity.in/fun-ka-antenna
Email: fun@planetradiocity.com
Phone number: +91-22-66969100
Language: hindi.
Slogan
Best of Bollywoods!
Main Programs
FunDoo Duniya - FulToo Facts
Main RJs
RJ Nikki
Listen to Radio City Fun Ka antenna online in quality 96 Kbps. Broadcasting was opened in Mumbai (India) in 2013. At this station, for you, plays the best bollywood, folk content in free live streaming.