94.3 Club FM
Slogan: "ton കണക്കിന് fun"

.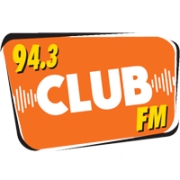 Rating:
/5 - votes
Language: Malayalam.
Genre: pop.
Club FM is a private FM radio station for the State of Kerala in India, operated by Mathrubhumi in Kerala. This channel bagged a gold award at New York Festivals International Radio. Every day, entertaining programs go on the air telling about songs, public information and advertising what may be useful to you. The station also provides many beautiful songs for favorite listeners.
First air date: 2008
Frequency: 94.3 FM
Country: India, Kerala, Thiruvananthapuram
Frequencies
Club FM broadcasts in the following cities:
The official YouTube channel
Contacts
Address:

Club FM 94.3 Mathrubhumi, Buildings, Vanchiyoor, Thiruvananthapuram-695035

Email:

funjobs@clubfm.in

Phone number:

04712520600

Official website:

http://clubfm.in/