CMR Panjabi FM Radio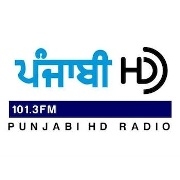 Bitrate: 128 Kbps
Frequency: 101.3 FM
Country: Canada
City: Ontario
Address: 306 Rexdale Blvd, Unit #1 Etobicoke, Ontario M9W 1R6
Official website: http://cmr24.net/hd4/
Email: info@cmr24.fm
Phone number: 416-644-6300
Language: punjabi.
CMR Panjabi FM Radio is an online station from Ontario (Canada). Listen to news and talk content in quality 128 Kbps in free live streaming.