Desh Bhagat Radio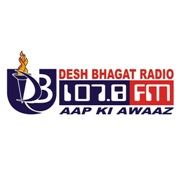 Rating:
/5 - votes
Language: english, hindi, punjabi.
Genre: community.
Broadcast Timing: Round-the-clock
Broadcast Hours: 24 hours
Format: Community jockeys (CJs)ranging from 10-year-olds to 50-plus participate in radio shows and share their valuable experiences. They include professionals like doctors, lawyers, tax consultants, bankers, teachers, journalists and actors.
The philosophy behind Desh Bhagat Community Radio is to lend unconditional service to the society by disseminating information regarding relevantissues and subjects. The station has been set up by Satguru Foundation, which is a welfare organisation dedicated to development and welfare ofthe community through varied activities and events.
The two-decade-old Satguru Foundation is headed by eminent educationist and pioneerin medical fraternity Dr. Zora Singh. The organisation was formed by like-minded people from various fields like teaching, medicine, accounts and business.
The station focusses on mass interaction and communication with the community by airing various programmes. The target segment ofthe Desh Bhagat Community Radio is the 10-75-year age group.
Cities of broadcasting
Main Programs
Shakti–The Power of a Woman
City Life
Youngistaan Express
Random Thoughts
Aao IndiaGhumein and Desh Bhagat Community
Core Team:
Tajinder Kaur
Sandeep Singh
Yogesh Jangra
Gagan
Sassan
BhavdeepGhai
Anish Dabra.
CRMC Members: Zora Singh, Tajinder Kaur, Sandeep Singh, Yogesh Jangra, Sarvpriya Nirmohi and Amarjit Singh Waraich.