Easy 96 com Asian Indian Radio Station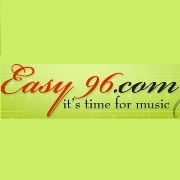 Slogan
It's time for music!
Main Programs
Weekend
Sweet Melodies All Night
The Variety Musical
Devotion Easy 96
The Sweet Melodies of Indian Music
Jhankaar
Spice!
Main RJs
RJ Dino
RJ Ayesha
RJ Neil
RJ Sanjana
RJ Sangeet
RJ Reet
Similar radio stations
Easy 96 com Asian Indian Radio Station is an online station from New York (USA). At this channel, for you, plays the best Unplugged Songs, bollywood content in free live streaming in quality 32 Kbps.