Radio FTII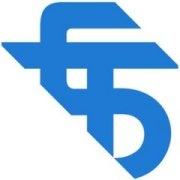 Audio stream for this station is not available in internet
Language: Marathi, English, Hindi.
Genre: community.
Broadcast Timing: 10.00 AM - 6.00 PM
Broadcast Hours: 8 hours
Format: Programmes are made in all formats: Straight talks, interviews, discussions, features, dramas, vox-populi.
The Film & Television Institute (FTII) of India, which is an autonomous institution ofthe Ministry of Information & Broadcasting, applied for a community radio licence in 2003. Broadcasting commenced on June 1, 2006. Regular broadcasting started from January 29, 2007.
The community radio station focusses on cultural upliftment, women's empowerment, day to day life in Pune, environment issues, climate change and film education. Other themes revolve around the needs of the local community
First air date: 2007
Frequency: 90.4 FM
Country: India, Maharashtra, Pune
Frequencies
Radio FTII broadcasts in the following cities on FM or AM:
Contacts
Address:

Film & Television Institute of India, Law College Road, Pune, Maharashtra - 411 004

Email: [email protected]
Phone number:

09423007993, 08766775185, 020-25580059

(Sanjay J. Chandekar)
Official website:

https://www.ftii.ac.in/
Main Programs
Ganga Aali Re Aangani
Nari Amhi Sabala
Manatle Saare
Sahitya Darpan
Kaavya Darpan
Chanderi Duniya.
Key Partners:
Community Radio Association (CRA)
Ideosync Media Combine
and Daksha Mahila Samuha (grassroots level women's group).
Core Team:
Prof. Ashwin B. Sonone
Neeta Tupare,
Ashutosh Purohit
Harshawardhan Chandekar
Suresh Balmiki.