Gramaphone FM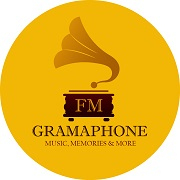 Language: Malayalam.
Genre: indian music.
Gramaphone FM is an online radio station broadcasting from India. On air you can listen songs in malayalam language. This radio focus its attention on selected compositions from different eras and genres, performed by true masters of their craft. The music is handpicked by friendly DJs and experts who put quality and authenticity at the forefront. You can enjoy high-quality and varied music anywhere and anytime.
First air date: 2020
Country: India, Kerala
Main RJs
Rj Shivakami
Rj Ummus
Rj Shibi
Rj Renu
Rj Saritha
Rj Swetha
Rj Smitha
Rj Lekshmi
Rj Sridevi
Rj Greeshma
Rj Nisha