Radio Gurgaon Ki Awaaz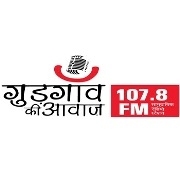 Language: Hindi, Bhojpuri, Odia.
Broadcast Timing:
7.30 AM - 2.00 PM
4.00 PM - 7.30 AM
Broadcast Hours: 22 hours
Gurgaon Ki Awaaz was set up by an NGO, The Restoring Force, in 2009 triggered by its career counseling work in government schools in Gurgaon. The station focussed on the need to reach students across the city, and their parents, as well as provide a platform to give voices to the marginalised communities, especially local villagers and migrant workers.
Key focus areas are health (physical, sexual and reproductive, mental), education (formal, non-formal, skill-based), gender-based violence, sexual harassment of women, civic governance and citizen participation, water, waste-water and sanitation, employability training, women's empowerment through voice access, and folk culture. Music, especially folk music, is a key focus while documenting and disseminating folk expression.
First air date: 2009
Bitrate: 96 Kbps
Frequency: 107.8 FM
Country: India, Haryana, Gurgaon
Frequencies
Radio Gurgaon Ki Awaaz broadcasts in the following cities on FM or AM:
Main Programs
Chahat Chowk (sexual and reproductive health)
Ankhon Dekhi (reporting on urban villages)
Geetmala (folk music)
Saara Aasmaan Hamara (migration)
Career Express (employability training)
Bavra Mausam (adolescent emotional health) and Gurgaon Ke Haal.
Key Partners:
UNESCO–Delhi
Agrasar
CREA
Archive and Resource Centre for Ethnomusicology
American Institute forIndian Studies
JNUT ransdisciplinary Research Centre for Sustainability Studies
Gurgaon Water Forum
Core Team: Arti Jaiman and Sharmila
CRMC Members: Preeti Jakhra, Pooja Rawat, Rupa Napit and Abhijeet Tripathy