Radio Harris Jayaraj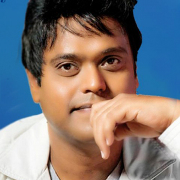 Rating:
/5 - votes
Language: tamil.
Genre: pop, classic, relax, Love Songs.
Slogan: Isai Minnal Hits!
Radio Harris Jayaraj is a channel dedicated to the work of Indian composer Harris Jayaraj, born on 8 January 1975. He composes soundtracks for films in Tamil, Hindi and Telugu. For his work, he received many awards, having become very popular. Listen to the live broadcast of famous tunes in good quality, daily, all week.
Bitrate: 128 Kbps
Country: India
State: Tamil Nadu
City: Chennai
Email:

info@southradios.com

Official website:

http://www.southradios.com