Hello 106.4 FM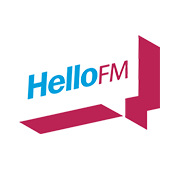 Bitrate: 64 Kbps
Frequency: 106.4 FM
Country: India
State: Tamil Nadu
Сity: Chennai
Address: EVR Rd, Vepery, Purasaiwakkam, Chennai, Tamil Nadu 600084
Official website: http://www.hello.fm
Email: Indu@hellofm.in
Phone number: 044-66112233
Language: tamil.
Cities of broadcasting
Hello 106.4 FM is an online radio station from Chennai (India). At this channel, for you, plays the best news, talk, pop content in free live streaming in quality 64 Kbps.