Hello 106.4 FM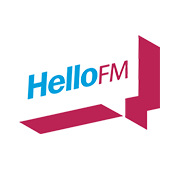 Bitrate: 64 Kbps
Frequency: 106.4 FM
Country: India
State: Tamil Nadu
City: Chennai
Address: EVR Rd, Vepery, Purasaiwakkam, Chennai, Tamil Nadu 600084
Official website: http://www.hello.fm
Email: Indu@hellofm.in
Phone number: 044-66112233
Language: tamil.
Cities of broadcasting
Hello 106.4 FM is an online radio station from Chennai (India). Listen to news and talk content in quality 64 Kbps in free live streaming.