Radio Hits Of Bollywood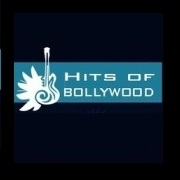 Rating:
/5 - votes
Now playing:
22:31 Dharam Karam - Ek Din Beek Jayega Ii
22:28 Aah - Aaja Re Ab Mera Dil
22:21 Sangam - Dost Dost Na Raha
22:13 Pathar Ke Sanam - Toba Ye Matwali Chal
22:10 Madhumati - Dil Tadap Tadap Ke
View entire playlist?
1 Hob - Request
2 Intro - Phone Numbers
3 Prem Pujari - Rangeela Re
4 Hariyali Aur Rasta - Bol Meri Taqdeer Main
5 Izzat - Ye Dil Tum Bin
Listen to Radio Hits Of Bollywood online in quality 32 kbps. Broadcasting was opened in (India). At this station, for you, plays the best old songs, bollywood, classic content in free live streaming.