Ishq 104.8 FM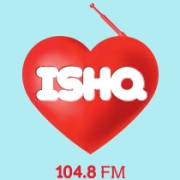 Audio stream for this station is not available in internet
Rating:
/5 - votes
Genre: the Love Songs, bollywood.
First air date: 2016
Frequency: 104.8 FM
Country: India
State: Maharashtra
Сity: Mumbai
Address: 402 - Trade Avenue Building, Suren Road, Chakala, Andheri East Mumbai - 400 093
Official website: https://www.ishq.com/
Phone number: +91 22 4020 1048
Language: hindi.
Cities of broadcasting
The official YouTube channel of the radio
Ishq 104.8 FM is an online radio station from Mumbai (India). Broadcasting was opened in 2016. At this channel, for you, plays the best bollywood, the Love Songs content in free live streaming in good quality.