ITR Tamil FM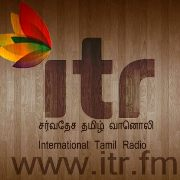 Rating:
/5 - votes
Language: tamil.
Genre: indian music, Love Songs.
Slogan: INTERNATIONAL TAMIL RADIO FRANCE
ITR Tamil FM is an online radio station from Montreal (Canada). Broadcasting was opened in 2003. Listen to indian music and Love Songs content in quality 128 Kbps in free live streaming.
First air date: 2003
Bitrate: 128 Kbps
Frequency: 89.3 FM
Country: Canada
City: Montreal
Address:

505-7290 Hutchison Street

Official website:

http://www.itrtamil.fr/