Radio Kalasam FM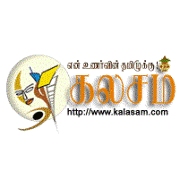 Bitrate: 128 Kbps
Country: Canada
City: Toronto
Address: 96 Mowat Ave Toronto, ON M6K 3M1 CA
Official website: http://www.kalasam.com/
Email: Info@Kalasam.com
Phone number: +1.4165385457
Language: tamil.
Radio Kalasam FM is an online station from Toronto (Canada). Listen to bollywood and talk content in quality 128 Kbps in free live streaming.