Radio lemon live
നമ്മല്ലൂർ നാട്ടുകര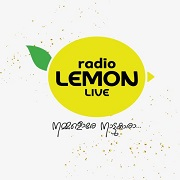 Language: Malayalam.
Genre: indian music.
Radio Lemon Live Bangaluru is an online Malayalam radio station from Karnatata. It is at the forefront of broadcasting, offering a wide range of genres and programs that inspire, entertain and connect the audience. On the air listen to a variety of shows, interviews with famous musicians, stories about musical stories and events, as well as focus it is programs dedicated to specific genres or eras.
Country: India, Karnataka, Bengaluru
Main RJs
Rj Chandy
Rj Bhaavna
Rj Nila
Rj Gayathri
Rj Anju