Radio Malayalam Latest Hits
Slogan: "Malayalam Latest Hits!"

.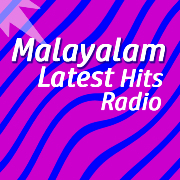 Rating:
/5 - votes
Language: Malayalam.
Genre: classic.
Radio Malayalam Latest Hits is a station designed for people who speak Malayalam. This language is recognized as a state one in some parts of the country. On this channel, you have the opportunity to listen to musical programs and news releases in your native language. The station plays every day in good quality.
Bitrate: 128 Kbps
Country: India, Tamil Nadu, Chennai