Radio Media Village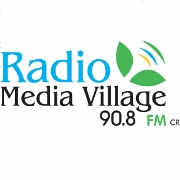 Genre: pop.
Bitrate: 32 Kbps
Frequency: 90.8 FM
Country: India
State: Kerala
City: Changanassery
Official website: http://www.radiomediavillage.com
Email: mediavillagein@gmail.com
Phone number: +91 9495586900
Language: malayalam.
Cities of broadcasting
Radio Media Village is an online station from Changanassery (India). Listen to pop content in quality 32 Kbps in free live streaming.