Radio Mirchi Tamil Hits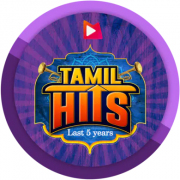 Language: Tamil.
Genre: dance, pop, soundtrack.
Radio Mirchi Tamil hits - this is a station to fill your day with south indian songs. The station strives to be relevant for listeners, that's why it chooses the most popular soundtracks and broadcasts in good quality all week.
First air date: 2013
Bitrate: 49 Kbps
Country: India, Maharashtra, Mumbai