Namm Radio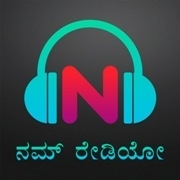 First air date: February 28, 2016
Bitrate: 64 Kbps
Country: India
State: Karnataka
City: Bangalore
Address: 405, Namma Kanasu 1st Cross 10th Main Road Dollar Layout JP Nagar 4th Phase
Official website: http://www.nammradio.com/
Email: info@nammradio.com
Phone number: +91 73381 28901
Language: kannada.
Slogan
Yaankandre, Kannada Kelo Majaane Bere
Namm Radio is Kanada's first digital international station. For you, in live stream the best kannada classical music and songs. Listen to online radio in quality 64 Kbps. Broadcasting was founded in Bangalore (India) in February 28, 2016.