Namm Radio Gulf FM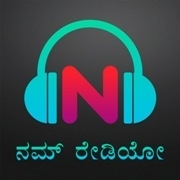 Genre: classic, pop, soundtrack.
Bitrate: 96 Kbps
Country: India
State: Karnataka
City: Bangalore
Address: 405, Namma Kanasu 1st Cross 10th Main Road Dollar Layout JP Nagar 4th Phase
Official website: http://www.nammradio.com/
Email: info@nammradio.com
Phone number: +91 73381 28901
Language: kannada.
Namm Radio Gulf FM is an online station from Bangalore (India). Listen to pop and classic content in quality 96 Kbps in free live streaming.