Neth FM
නෙත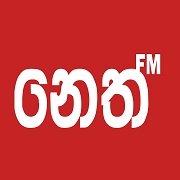 Language: Sinhalese.
Genre: indian music.
Neth FM is an online radio station from Colombo (Sri Lanka). Listen on the air a wide range of content including show, music and entertainment. This radio focus its on a strong team of DJs, which covers current events and reports on important news in the country.
First air date: 2005
Frequency: 94.8 FM
Country: Sri Lanka, Colombo
Main RJs
Rj Manoj
Rj Waruna
Rj Suresh
Rj Tharanga
Rj Tharaka
Rj Darshana
Rj Sachini
Rj Sameera
Rj Anne
Rj Kasuni
Rj Maneshi
Rj Bashini
Rj Menuka
Rj Janith
Rj Kaushi