Radio Noida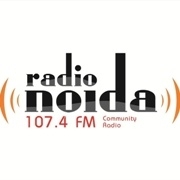 Genre: talk.
Bitrate: 256 Kbps
Frequency: 107.4 FM
Country: India
State: Uttar Pradesh
City: Noida
Address: Marwah Studios Complex, FC-14/15, Film City, Sector-16A, Noida, Uttar Pradesh, India
Official website: http://radionoida.fm
Email: info@radionoida.fm
Phone number: +91-120-2515254
Language: hindi.
Cities of broadcasting
Radio Noida is an online station from Noida (India). Listen to talk content in quality 256 Kbps in free live streaming.