Radio Orange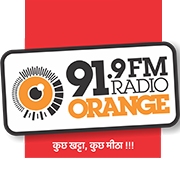 Audio stream for this station is not available in internet
Rating:
/5 - votes
Genre: pop.
First air date: 2016
Frequency: 91.9 FM
Country: India
State: Maharashtra
City: Nagpur
Address: Radio Orange, Level1, Above Purti Super Bazaar, Jayanti Nagari-iv, Manish Nagar, Besa Road, Nagpur - 440015
Official website: http://www.radioorange.in
Email: info@radioorange.in
Phone number: +91 9881747943
Language: nepali.
Cities of broadcasting
Radio Orange is an online station from Nagpur (India). Broadcasting was opened in 2016. Listen to pop content in good quality in free live streaming.