Radio Paris Tamil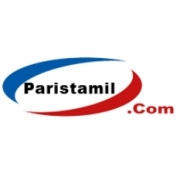 Genre: news, soundtrack, pop.
Bitrate: 128 kbps
Country: France
City: Bondy
Address: PLACE DE LA REPUBLIQUE 10 93140 BONDY
Official website: http://www.paristamil.com/
Email: info@paristamil.com
Phone number: 09 70 40 50 71
Language: tamil.
Radio Paris Tamil is an online station from Bondy ( France). Listen to news and pop content in quality 128 kbps in free live streaming.