Radio Puradsi FM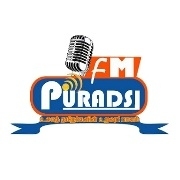 Rating:
/5 - votes
Language: tamil.
Genre: pop, soundtrack.
Slogan: மிக வித்தியாசமான ஒலித் தரத்தில் தமிழில் ஓர் வானொலி
Puradsi FM is a Tamil radio station from Australia. The channel every day broadcasts the world and local news. The musical entertainment programs and current playlists from around the world with new hits are regular in the live stream. Listen live to more information and favorite tunes in good quality.
First air date: 2012
Bitrate: 128 kbps
Country: Australia
City: Melbourne
Address:

South Gippsland Hwy, Melbourne

Email:

puradsifm@gmail.com

Phone number:

+61 484 614 812

Official website:

http://puradsifm.com/