Raaga FM IsaiMazhai
இனி என்றும் இசைதான் (Inni endrum Isaithan)...Kollywood's best from the 2000s!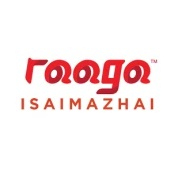 Language: Tamil.
Genre: indian music.
Raaga FM IsaiMazhai is an online radio station from ( Malaysia ).On air listen to indian music,hits and new releases from famous musicians and performers.This radio focus its on energetic and diverse music from various genres designed to entertain and inspire listeners.
Country: Malaysia , Kuala Lumpur
Contacts
Address:

All Asia Broadcast Centre, Technology Park Malaysia, Lebuhraya Puchong-Sg. Besi, Bukit Jalil, 57000 Kuala Lumpur

Email: [email protected]
Phone number:

03-9543 8888

Official website:

https://raaga.syok.my/