Radio Active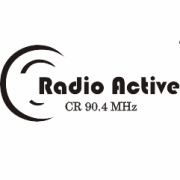 Audio stream for this station is not available in internet
Rating:
/5 - votes
Genre: pop.
First air date: 2011
Bitrate: 112 Kbps
Frequency: 90.4 FM
Country: India
State: Bihar
City: Bhagalpur
Address: 2nd Floor, Sumrit Mandal Complex, Netaji Subhash Chandra Bose Road, Tilkamanjhi, Bhagalpur
Official website: http://www.radioactive.edu.in
Email: radioactivebhagalpur@gmail.com
Phone number: +91 75490 00912
Language: hindi.
Cities of broadcasting
Radio Active is an online station from Bhagalpur (India). Broadcasting was opened in 2011. Listen to pop content in quality 112 Kbps in free live streaming.