Radio Bangladesh Betar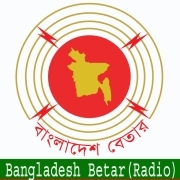 Bitrate: 48 Kbps
Frequency: AM 693
Country: Bangladesh
City: Dhaka
Address: Bangladesh Betar Syed Mahbub Morshed Sarani, Sher-E-Bangla Nagar, Dhaka-1207
Official website: http://www.betar.gov.bd
Email: betar.external@yahoo.com
Phone number: 88-02-9670647,
Language: bengali.
Cities of broadcasting
Radio Bangladesh Betar is an online station from Dhaka (Bangladesh). Listen to news and talk content in quality 48 Kbps in free live streaming.