Radio City Remix
Slogan: "Bollywood Music Ka XGeneration"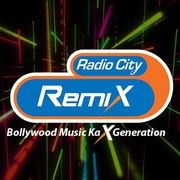 Audio stream for this station is not available in internet
Language: Hindi.
Genre: Bollywood, soundtrack.
Radio City Remix is an Internet station that broadcasts a special kind of music - remix. The peculiarity of the genre is that it changes famous melodies and songs to create something new and interesting. The most famous Bollywood tunes in a new format. Listen live to entertainment programs in good quality, new tracks and recharge with a good mood and energy!
First air date: 2001
Bitrate: 192 Kbps
Country: India, Maharashtra, Mumbai