Radio Rimjhim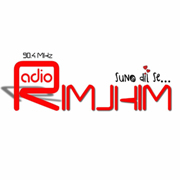 Audio stream for this station is not available in internet
Rating:
/5 - votes
Genre: community.
Slogan: Suno dil se
Broadcast Timing: 5:00 AM - 23:15 PM
Broadcast Hours: 18:15 hours
Format: A show called Jan Sunwayi focusses on local problems. Career Salah focusses on careerrelated queries. Aapka Patra Mila encourages listeners to share feedback.
Radio Rimjhim came into existence to deal with issues related to poverty, lack of information, and illiteracy.
Village development, education, flood relief, combating superstitions, women empowerment and security, health awareness, communal harmony and integration, food security and gender equality.
Cities of broadcasting
First air date: 2009
Frequency: 90.4 FM
Country: India
State: Bihar
City: Gopalganj
Address:

Banjari Mor, Near NH-28, Gopalganj, Bihar - 841 428

Email:

radio.rimjhim@yahoo.in, radiorimjhim@gmail.com

Phone number:

09852788291, 09939395151

(Kripa Shankar Srivastava)
Official website:

https://radiorimjhim.wordpress.com
Main Programs
Jan Sunwayi
Aapki Baat Radio Rimjhim Ke Saath
Career Salah
Good MorningGopalganj
Baadh Ki Kahani(Flood)
Baat Behano Ki
Rimjhim ChalalGawe-Gaw
Hello Quiz Contest among others.
Key Partners: Radio Rimjhim has partnered with a number of SelfHelpGroups and NGOs in its area of operation.
Core Team:
Kripa Shankar Srivastava
Rajesh Kumar Chourasiya
Ambrish
Afsar
Sangeeta Chulbuli
Amit Kumar
Abhay Pratap
CRMC Members:
Umesh Prasad
Kripa Shankar Srivastava
Shashikant Pandey
Pradeep Srivastava
Shivji Shah
Nandlal Prasad.