Sabras Radio
Slogan: "Music For All Tastes 24/7"

.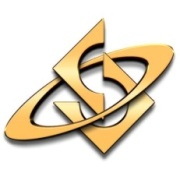 Rating:
/5 - votes
Language: Hindi, Gujarati, Punjabi, Bengali.
Genre: Bollywood, bhangara, pop, indian music.
Sabras Radio is an online station from Leicestershire (United Kingdom). Broadcasting was opened in 7 September 1994. Listen to indian music and bhangara content in quality 64 Kbps in free live streaming.
First air date: 7 September 1994
Bitrate: 64 Kbps
Frequency: 1260 AM
Country: United Kingdom, Leicestershire
Contacts
Address:

Radio House, 63 Melton Rd, Leicester LE4 6PN

Email:

raj@sabrasradio.com

Phone number:

0116 261 0016 Text on 60060 - Type SABRAS first

Official website:

http://www.sabrasradio.com/